The Supplier Management Toolkit
The Supplier Management Toolkit Ranking & Summary
Ranking
Click at the star to rank
Buy now
File size:
Full version: 4 MB
Platform:
Platform independent
The Supplier Management Toolkit description
Finally, there is a practical guide to managing supplier performance. This much-needed Toolkit is a must read for all executives and practitioners who are looking for ways to measure and improve the performance of their suppliers and reduce supply risk.
Understanding supplier performance is vital to ensuring a well-functioning supply network. This how-to Toolkit will help you develop and implement an evaluation process to help you reduce costs, lower risk, and improve both the performance of your company and your suppliers.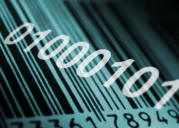 This practical text is based on ITIL V3 best practices that companies are using to evaluate suppliers and illustrates how to get beyond collecting data for the sake of data to achieving real results. It shows how to get at the meaning behind supplier metrics, and choose measurements that are meaningful both in the context of your goals and also for the supplier. The Supplier Management Toolkit helps you get at the root causes of supplier problems that even suppliers may be unaware of and enable them to make high-impact improvements.
Many firms do not know where to begin in the supplier evaluation process, what ways would work best, or even what kind of results they want to get. They know that they should be measuring supplier performance, but may not understand why or what they would gain from it. This Toolkit is geared toward managers at two types of companies: those who know that they should be measuring supplier performance but do not know where to start, and companies who want ideas about how to improve or revitalize a current program.
13 New Special Documents:
1. Example Outsourcing Contract template
2. Toolkit Introduction Presentation - Supplier Management
3. Outsourcing - Sourcing Strategy Presentation
4. Outsourcing - Service Desk Presentation
5. Example Outsourcing - Service Levels
6. ITIL V3 Supplier Management Presentation
7. Service Delivery Model Options
8. Service Sourcing Structures
9. Sourcing roles and responsibilities
10. Supplier Management- Roles & Responsibilities
11. IT Outsourcing ITIL Process Assessment v2.1
12. Service Desk Outsourcing template
13. Outsourcing Transition Plan
Key Highlights:
Details the business case for supplier evaluation; where to start; what to measure; how to develop an evaluation process; strategies and approaches to supplier evaluation; and how to get from performance measurement to performance improvement
Categorizes the supply base to determine which suppliers to focus performance measurement on and what types of measurement is appropriate for different categories of suppliers
Outlines a process for developing a supplier evaluation program from overall strategy to execution
Discusses how to get from evaluation to action and presents supplier development approaches with examples of successful measurement strategies
Illustrates different approaches to understanding return on investment and positioning strategies for supplier evaluation to get management support for the process
The Supplier Management Toolkit offers value-added supplier evaluation tools and templates including a supplier evaluation implementation plan template, a sample scorecard, a list of common supplier performance metrics in outsourcing and their definitions, and more.
100% Satisfaction Guaranteed!
Questions? Call (+617) 32522055
Order Here Risk-Free
The Supplier Management Toolkit Screenshot
The Supplier Management Toolkit Keywords
Bookmark The Supplier Management Toolkit
The Supplier Management Toolkit Copyright
WareSeeker.com do not provide cracks, serial numbers etc for The Supplier Management Toolkit. Any sharing links from rapidshare.com, yousendit.com or megaupload.com are also prohibited.